New RJL 3D custom picks The Ultimate Pro Picks for guitarists that prefer thicker picks.

The next evolutionary step in the manufacture of high end picks after feedback, requests and custom orders have resulted in a radical addition of 1.0mm and 2.0mm thick picks to the range.
They feature the same puretone material production methods but have a lot more carbon fibre layers. Ten ply in the case of the 2.0mm range and take a lot more machine time and tooling. These puppies are awsome but they are also a lot more expensive to produce.
The picks are hand tapered and beveled then hand polished to culminate in a pick which gives an amaizing playing experience.
These picks have the usual wide frequency output characteristics you can expect from the rest of the puretone range but have a more solid fundemental and being beveled helps them glide over the stings with ease. So much so that they feel easier to use when playing fast lines. They have a slightly more mellow tone with slightly less string volume/attack than the flat pick range  because of the taper and bevel creating a narrower string contact area.
Amaizingly solid but still feel very light I believe these could redefine thick pick excellence.
 I still plan to keep the cost to a low direct wholesale price of arround £8 for the 2.0mm
Some of the new range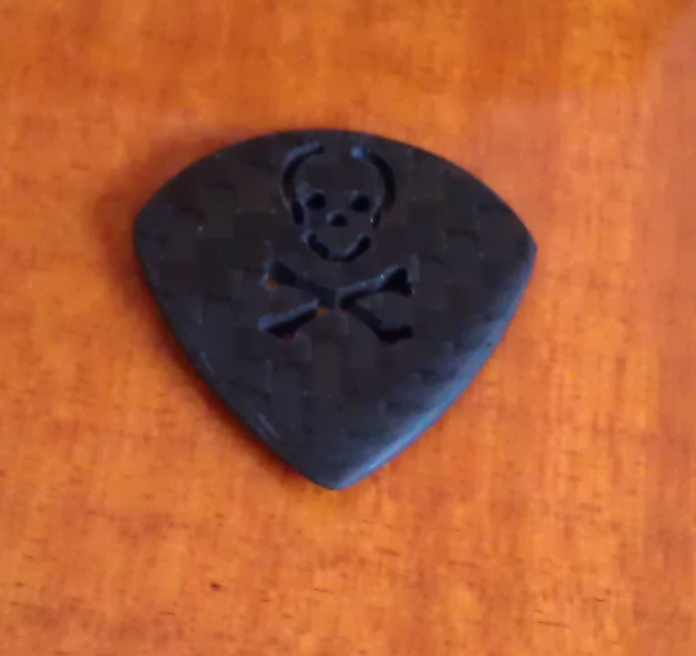 The new 2.0mm Jazz Custom
The custom Jazz are 1.0mm wider than a standard jazz and have the same tip profile as my XL's. and Custom Custom's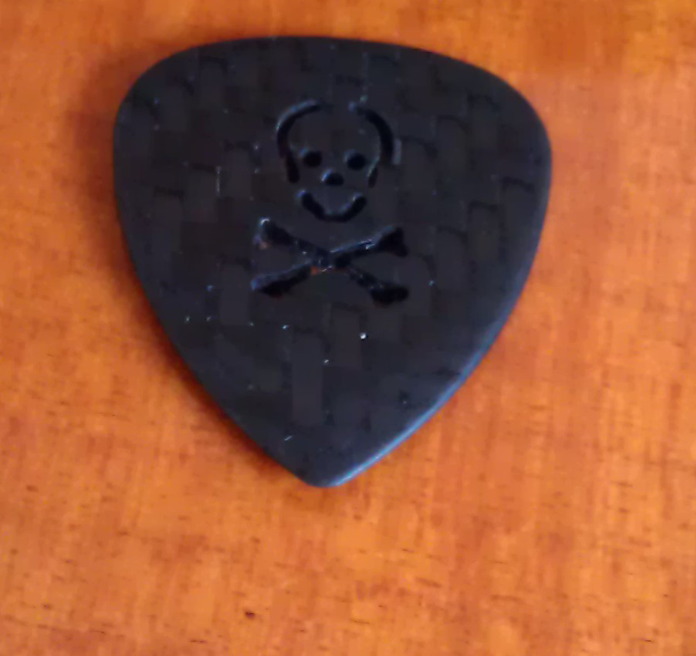 The new 2.0mm Custom Custom
These are a full standard sized pick which is based on a custom order.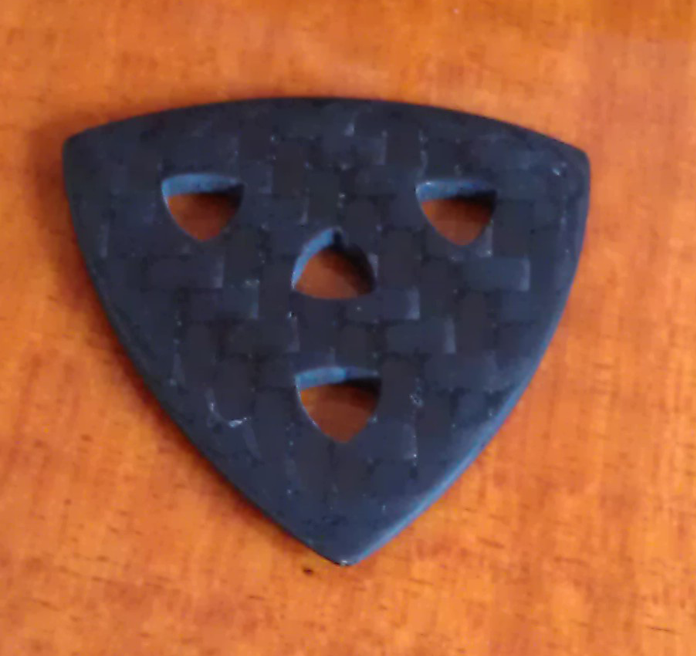 RJL New 2.0mm triangular pick with triangular holes